Samsung Galaxy Book Go Fiesco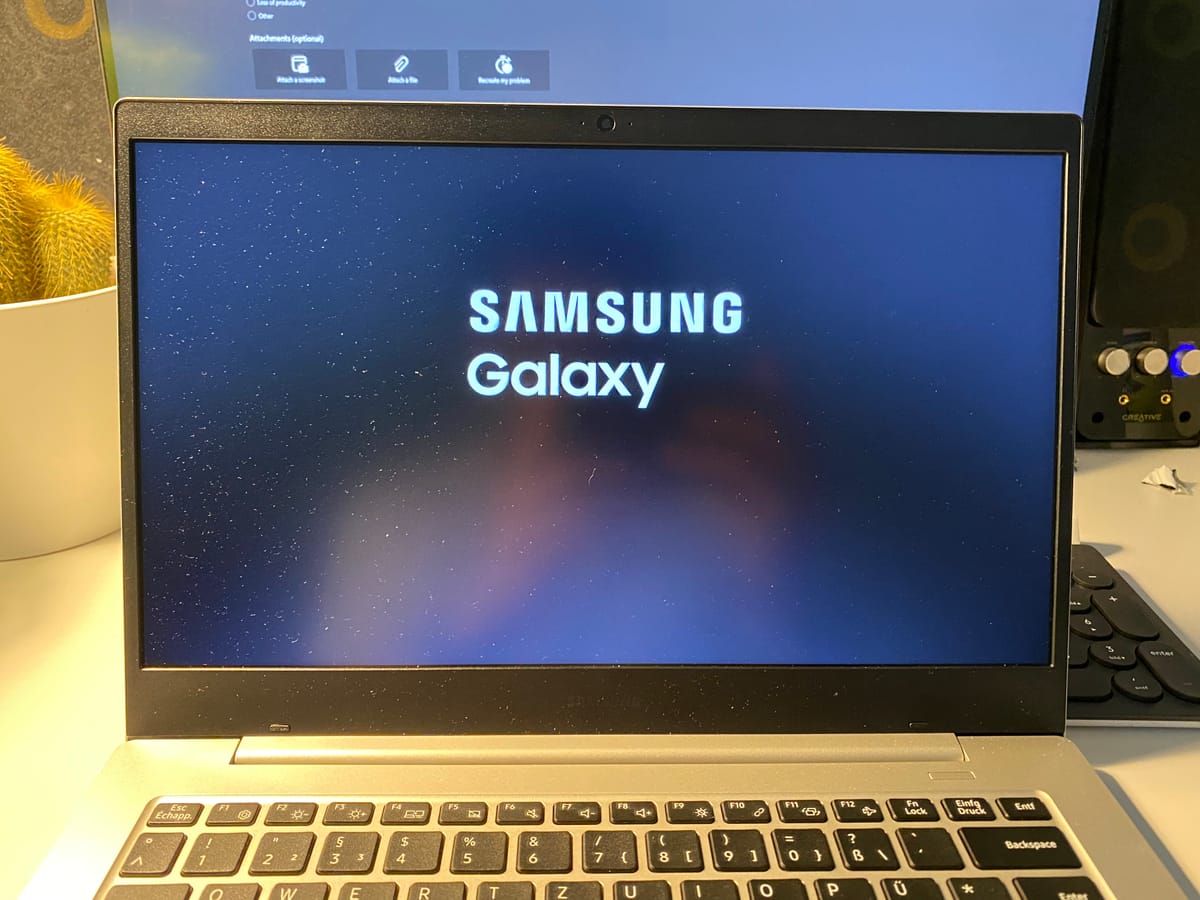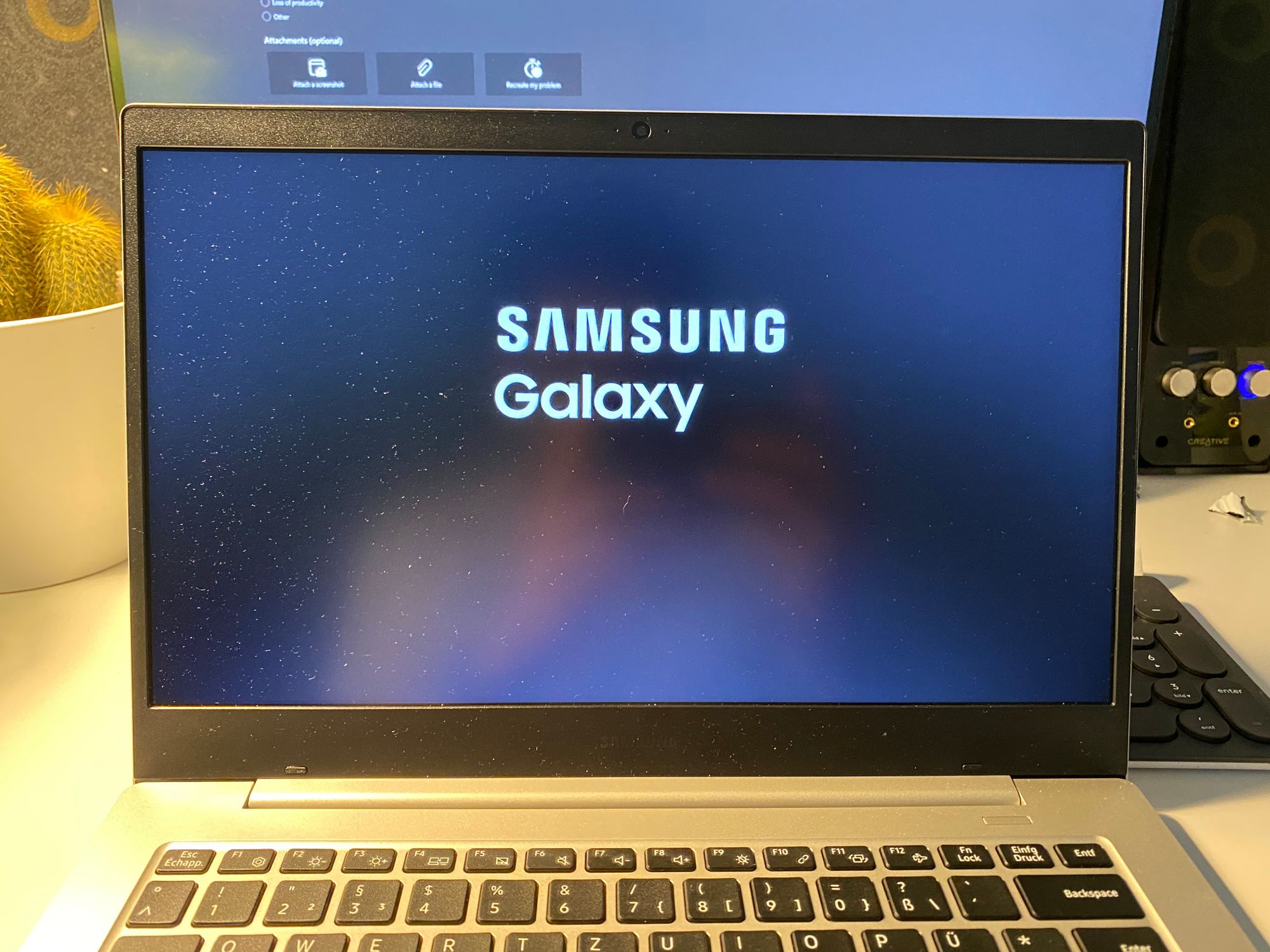 Not too long ago, I wrote my first impression on the Galaxy Book Go. Unfortunately, immediately after that I managed to brick my machine the machine bricked itself. So here is a few notes, hopefully it can prevent someone from having the same issue.
---
Currently the machine is not able to boot up, it is stuck in the boot screen. And if you managed to get into recovery mode, none of the reset option works either. They either failed, or even after reset success it's still stuck.
And right before that, I was trying to install WSL2 and Ubuntu from Windows Store, and next thing I know, the machine is not able to boot. And for the first time, I managed to click the right reset option in recovery, and it just reset the machine from Windows 11 back to Windows 10, and I just forgot about it.
But then when I try to use WSL again, not only did it managed to got bricked again, I clicked a different reset option, and then the machine remains stuck in boot, and this time the other reset option dos not work anymore either. And the auto recovery spit out some error Automatic Repair couldn't repair your PC … Log file: C:\Windows\system32\Logfiles\Srt\SrtTrail.txt, and from it, it says Boot critical file c:\efi\microsoft\boot\cipolicied\active.... .cip is corrupt. And since there is no way to create some USB boot drive on non-Surface arm64 devices, the only thing I can do is to send it for repair.
Fingers cross 🤞
---
Update (Jan 2022): Firstly just want to say that I still don't have the laptop with me. Here's what has been happening so far:
Took forever to reach Samsung DE
Finally get a call from them, and they refer me to (what I assume) their repair partner in DE (CTDI)
Found a shop in Berlin call CTDI, went there, but apparently that shop only deals with Apple Repairs (which is also weird since that shop is like 5 minute walk from the actual Apple Store)
Ok then let's call the number for CTDI: Call #1, they said they will send me an address to my email. Nothing happened
Call #2: Got them to say the address on the call, and found it on Google Map (with a 3 star review, which should have been a sign)
Pack everything, and send in the package
Call #4: Trying to see if it's possible to get it before Christmas, but seems like they have a backlog already, no problem, my bad. Talk to you in 2022
Call #5: A week into 2022, called again, still in process, ok.
Call #6: Another week passed, called again, and this time they say it's in progress, and will write me email on any update, but then still no email update
Call #7: Another another week passed, called again, they said "oh it's been shipped to the fire station near you", which a) how and why!?, and b) now that I think of it smells like a fucking lie. And yes I did went to the nearest fire station near me, and obviously no one there knows WTF I am talking about. And as a result, I tried a couple of emails I found from the internet and their off hours phone recording, all of them bounced.
Call #8: Called again just to ask if there is any update, the person on call cannot see what is the status, and gave me a email to reach out to. And of course that would be a different email.
Email #1: Sent them the info, and got a reply that "oh yeah it has been sent out last week and here is the UPS tracking number", which is not even in the RIGHT FUCKING FORMAT.
(Update): Got an Email #2, this time they provided a valid tracking number. So I went to the fire station (again) with all the info, and again obviously they don't have it, cause it doesn't make sense for them to hold package for anyone. So now going back to both CTDI and UPS to see if any of them has anything.
(Update #2): FINALLY GOT IT BACK!
I am not giving up just yet, but I know I have to be prepare that it might be lost (either they are just so incompitent and lost the package, or it might straight up be a scam)......