First 2 weeks with the iPad Pro 11"
TL;DR: It's pretty great!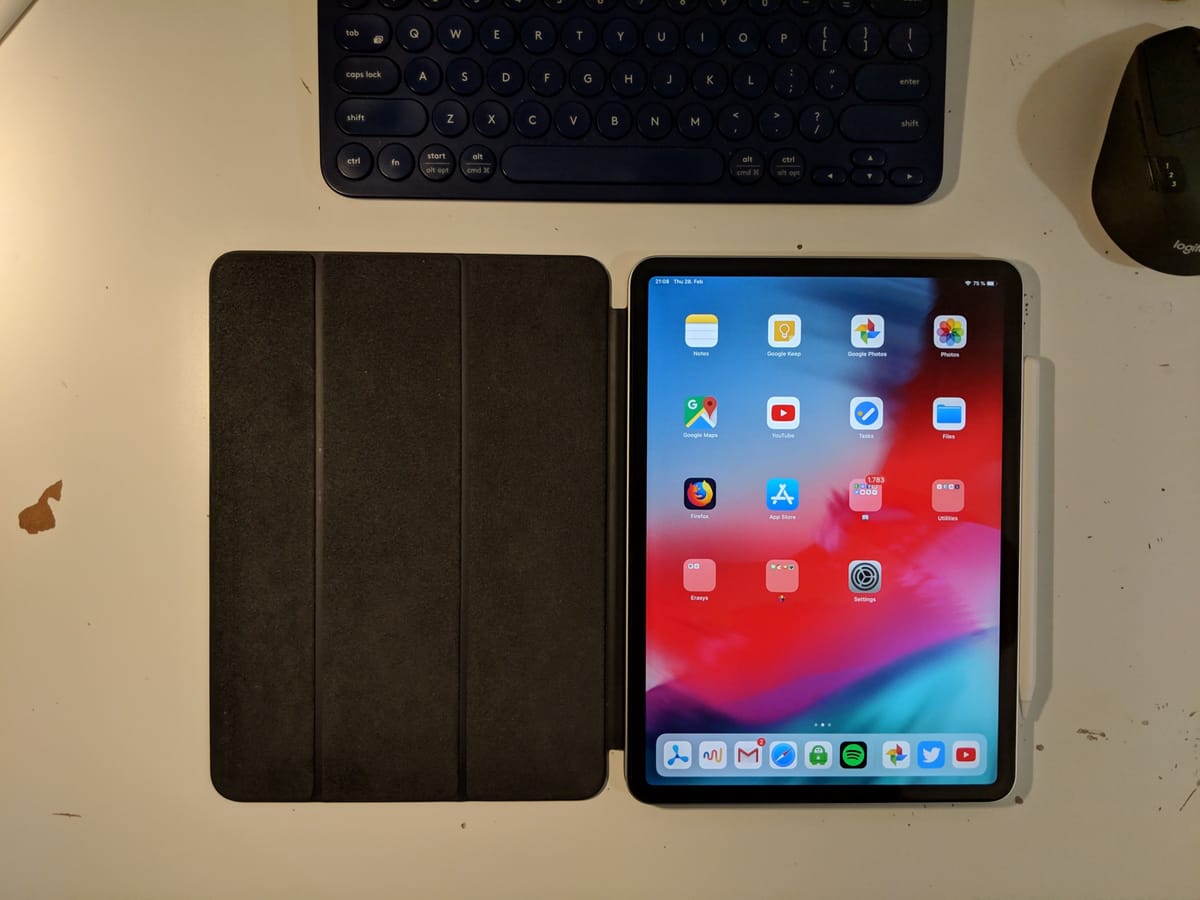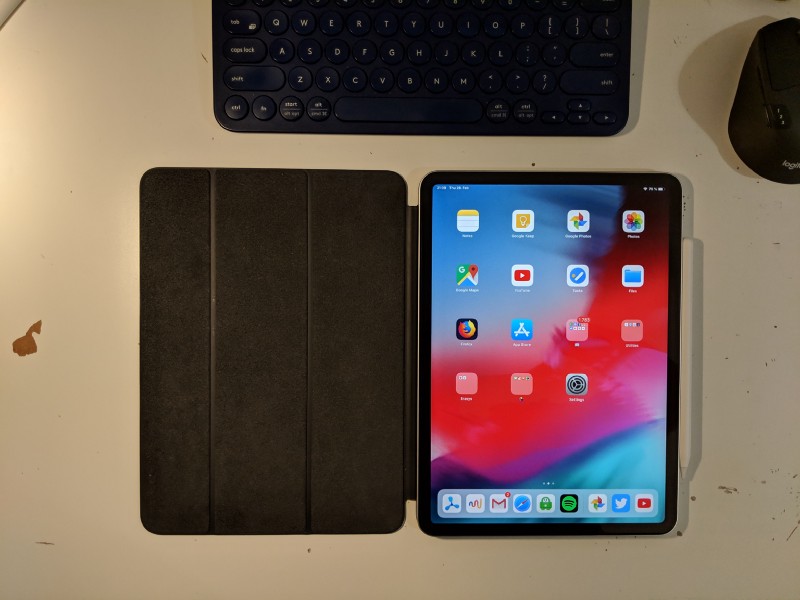 About 6 months ago, I bought and return a reMarkable tablet, and for some strange reason, that is one of my most-read article ever. And about 2 weeks ago, for various reasons, I got myself an iPad Pro 11", and today I'm gonna share with you my experience with it so far.
---
Why I want another tablet
Ever since I sold the iPad mini, the Fire tablet, and the S2013 Chromebook, there's been a huge gap between my phone and my laptop. I tried to fill it with my old 11" MacBook Air, but I just can't go back to that screen. The viewing angle sucks, and it just looks so pixelated. I tried reMarkable, and just a quick recap, it is excellent for sketching and handwriting, but not much else, and turns out I can't integrate that into my workflow.
What I want is something that is more productivity-focus, but much smaller and lighter. And I have learnt that I am not a paper person, so the availability of apps, internet, and everything in between is also very important. Basically I want a digital + super powerful clipboard that I can still carry around with me.
I know that I want something that's more stylus-friendly, but it should not be the only input option. It should be something that I can read and sketch on, and doing heavy-programming is not required. I'd love to do some light-programming on it, but since things like Coder & Codeanywhere exists, technically as long as a decent browser exist, it wouldn't be an issue.
What did I bought
It took a while, but after a lot of eliminations, I have decided to get the iPad Pro 11, and here's how I got there:
Neither macOS nor Linux have good stylus support (both hardware & software side), so both of them are out
Surface Go is quite inexpensive, but apparently it's battery life sucks
Surface Pro is pretty good, but it's not cheap at all to get the tablet + stylus + some basic case for protection. Plus it's still kinda weird to use Windows without a keyboard.
Not sure if there's a decent non-Microsoft mid-range tablet at this moment
Pixel Slate is not a good device (according to countless reviews online)
Pixelbook looks pretty good, but it's pretty hard and expensive to get in most countries. Also, it's 1.5 years old at this point, and the Chrome OS tablet experience is still far from good from what I've heard
iPad (the normal one) will be updated in a few months, buying the old one now seems kinda stupid
iPad Pro 10.5 is rocking some pretty old hardware at this point
iPad Pro 12.9 is too close (both in terms of price and size) to my T480
While there are still quite a lot of things that I wish the iPad Pro 11 can do, it looks like it's the closest thing to what I want at this moment: A good OS for tablet, a good stylus sketching experience, and up-to-date specs.
What have I been using it for
I'd be lying if I say I never browse reddit or watch YouTube videos on it, but my main focus of this machine is for me to read textbooks and sketch notes. Here's some of the productivity apps that I use:
PDF Viewer by PSPDFKit (from what I remember they make the de-facto PDF library for iOS?)
Paper by WeTransfer for note taking. It was ground-breaking when it comes out (in the FiftyThree days), now it's not that great, but it's still a very good page-by-page sketching app.
Safari is the main browser, but FireFox and Chrome are both ready to go at any given moment
Playground to learn more about Swift
Google Drive, so that it can be integrated to Files, which makes it easier to access PDFs in PDF Viewer
Things that I like
The display is great! 120Hz smoothness, True Tone, and it do get pretty bright!
Magnetically attach & charged Apple Pencil is way better than the gigantic popsicle of the old one 😑
The device never feels slow, and if the benchmark are correct, it's gonna stay fast for the foreseeable future!
USB-C FTW!
The app selection & quality of tablet app is still the best on the iOS. I still really like Paper, and PDF Viewer is also pretty good with it's sketching and annotation capability.
Things that I don't like
I just can't forget how good the writing experience it is on the reMarkable! I really wish the Apple Pencil is at least 50% as good as that!
No headphone jack 😕
FaceID is not that practical on the iPad, especially when you have it laying on the table. You have to poke your head out to get it to see your face, and it's pretty damn annoying.
The constant fear of breaking it in half 😱
iOS not supporting mouse is kinda weird. You can type on a physical keyboard, but since most apps are not really that optimize for keyboard navigation, you ended up lifting and putting down your hand pretty frequently, and that's kinda annoying.
---
What's next
I have been carrying it around with me almost daily, and that's probably not gonna change anytime soon. And if Apple brings better development tool support to iOS, that's be great. But until then, the iPad Pro will be my expensive textbook for the next 4–5 years or more.